Extremely easy to set via remote control, app & potentiometers    
Programming theMura S180-101 and theMura P180 KNX wall-mounted detectors really is child's play. Ideally, you should use the theSenda B remote control together with the free theSenda Plug app. The parameters entered are sent by Bluetooth to the theSenda B remote control and from there transmitted by infrared to the detector. This means the devices can be configured and operated quickly, easily and safely. Do you prefer a classic approach to programming? Then simply use the integrated potentiometers to configure the device.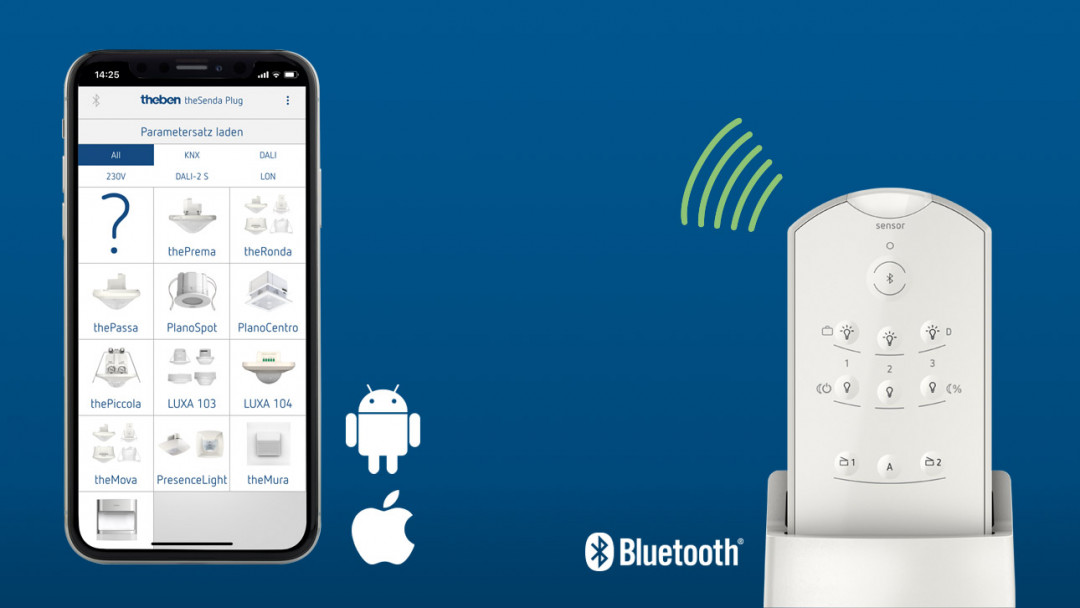 The theSenda Plug app for iOS and Android displays all detectors that can be operated via remote control. Flexible parameter setting means that parameter sets can be saved according to customer requirements, be filed in parameter libraries or be created externally and imported. This means that you can set identical parameters quickly, even in larger properties with many detectors.